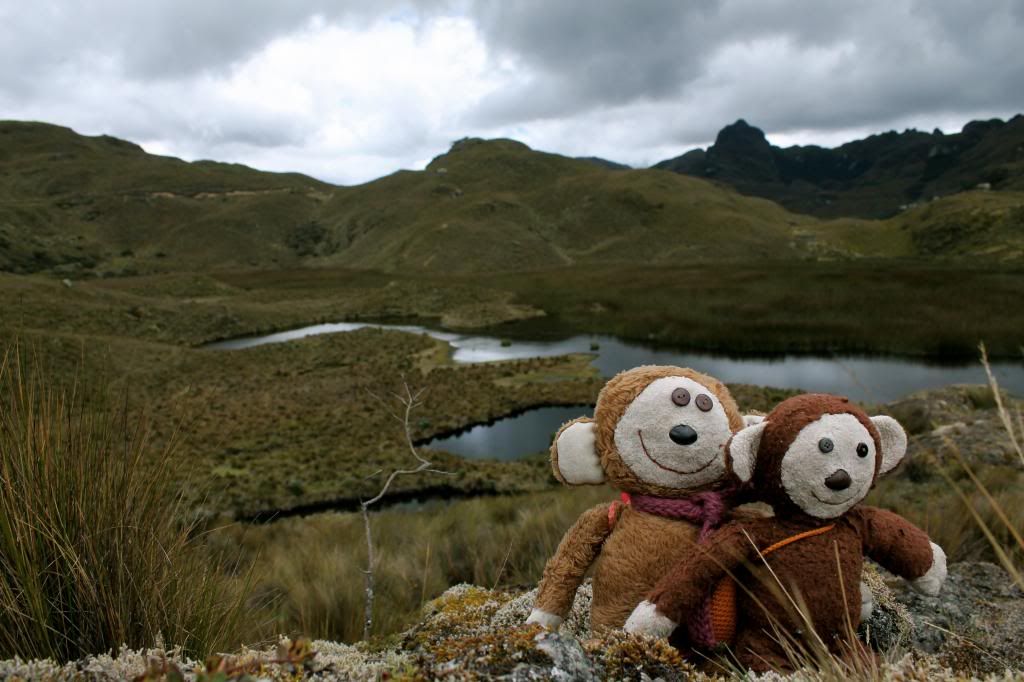 Guayaquil => Santa Ana de Los Cuatro Ríos de Cuenca
Getting out of Guayaquil was quite easy even though there was no information on the Internet about how to hitchhike out of the city. What the monkeys did was what they usually do: go online, open Google maps and scan it for the toll station closest to the city. To find a bus connection they had to look for help from the people on the street. After asking five different people and receiving at least ten different answers they finally encountered a bus going their way. The toll station was called Boliche and located approximately 20 minutes east of Guayaquil.
Hitchhiking in Ecuador is just awesome, better than going by bus. You put your thumb out, wait five minutes, and you have a ride. Bimbino and Bambina made it in two rides, first to Puerto Inca, and afterwards directly to Cuenca. The road climbed and winded up into the mountains, through the mist and cold of the heights to the welcoming sunny valley of Cuenca City.
We have just moved to our own homepage. If you want to read the full story, please continue at:
http://travellingmonkeys.org/blog/good-times-in-cuenca/